When one typically thinks of the word "solitude" they often associate it with being lonely. I feel that the word "lonely" has a very feeble connotation. Although one is alone when in solitude, it doesn't necessarily mean that the individual is "lonely." Due to the past events of the pandemic, I spent a lot of time quarantining in solitude. My time spent in solitude really showed me the power that can be found within oneself. The power of solitude can only come from within. No one person or thing can grant this power to you. There will be times in life where others cannot offer guidance or help; in these times of solitude, we have to look within ourselves for strength and resilience.
Lately, my work has been centered on finding strength or power within uncommon creatures. In this current body of work, I portray animals that live very solitary lives. I chose animals that truly live alone and don't rely on others' strengths to survive in such a challenging world. These animals usually only interact with the same species when mating. In my work, I don't downplay or dismiss the power of numbers. Humans and many other animals are very social creatures that get their strength when working together with others. That is why I find it genuinely fascinating when someone or some creature can make it through the struggle of life on their own. The power found in solitude is a true testament to one's inner strength, resilience, and perseverance.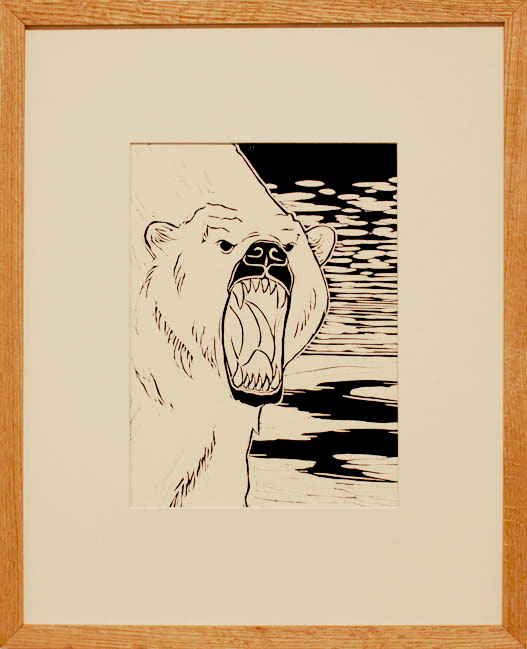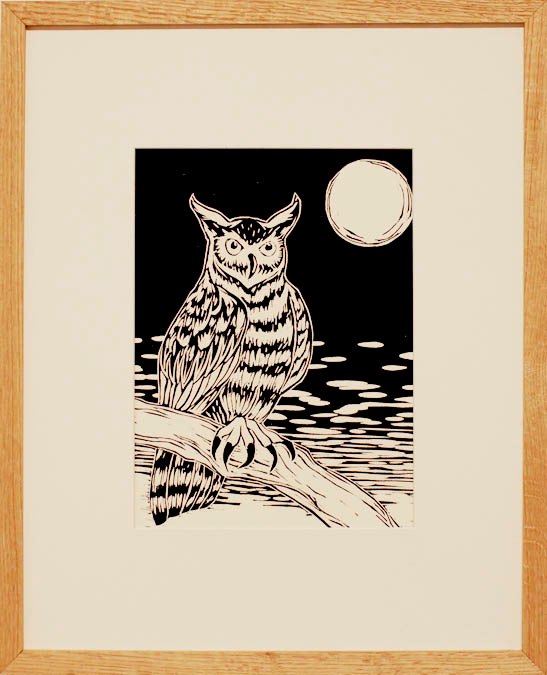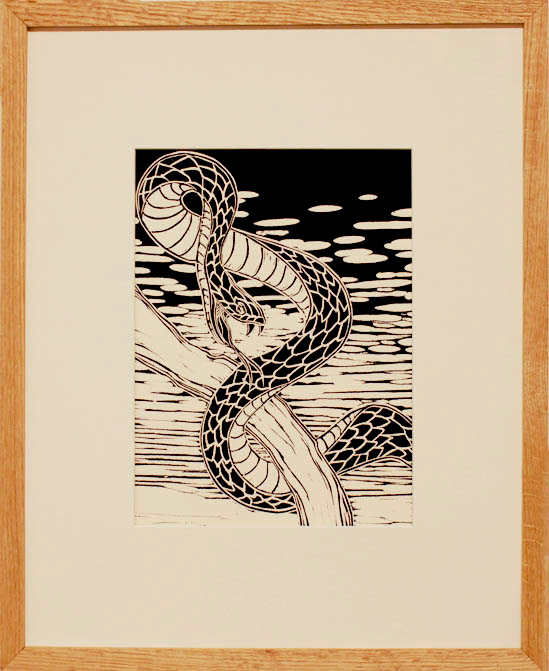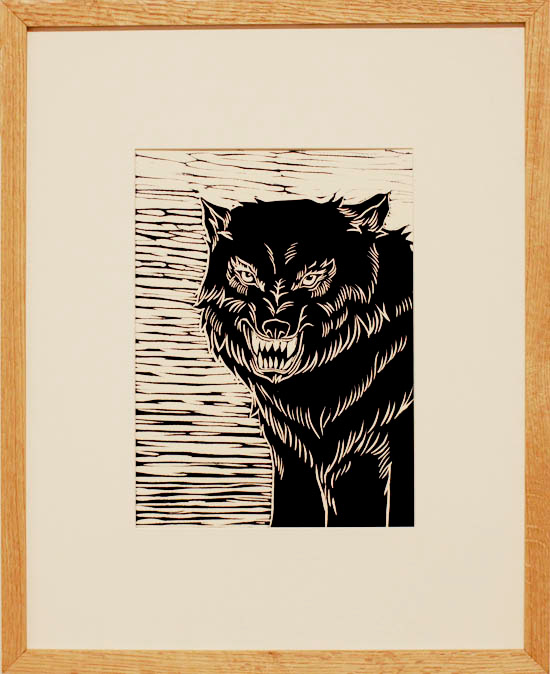 Lone Wolf

9 in. x 12in.
Relief Print
2020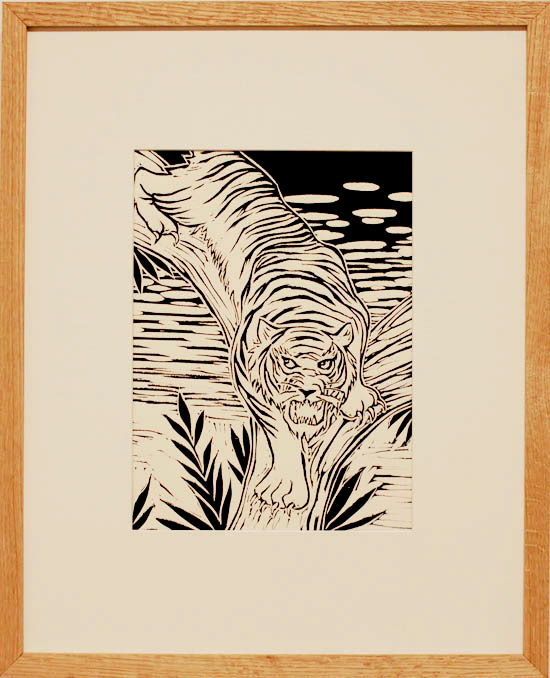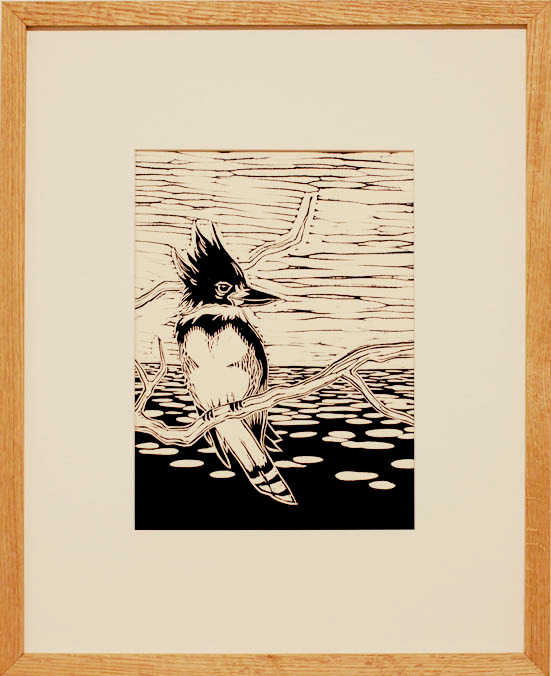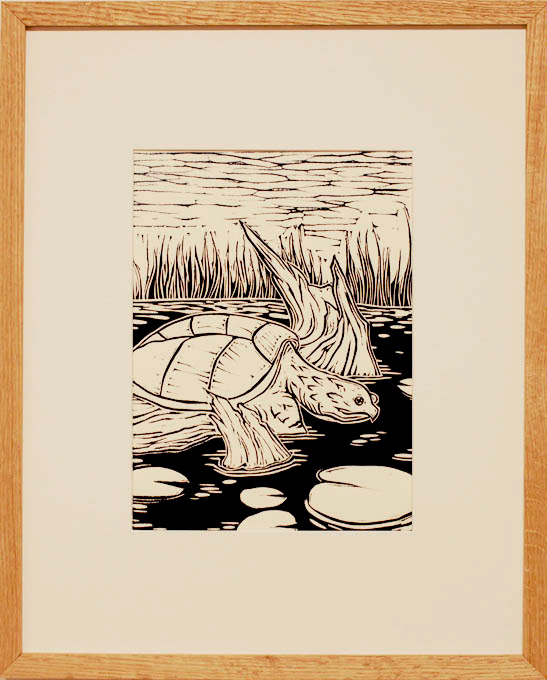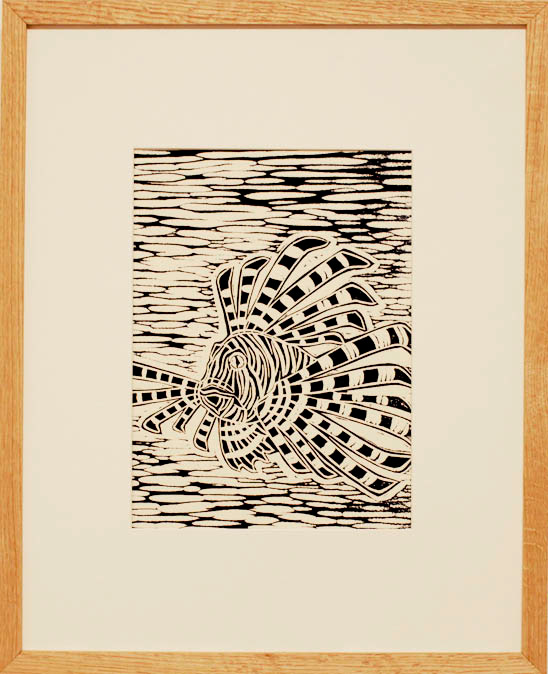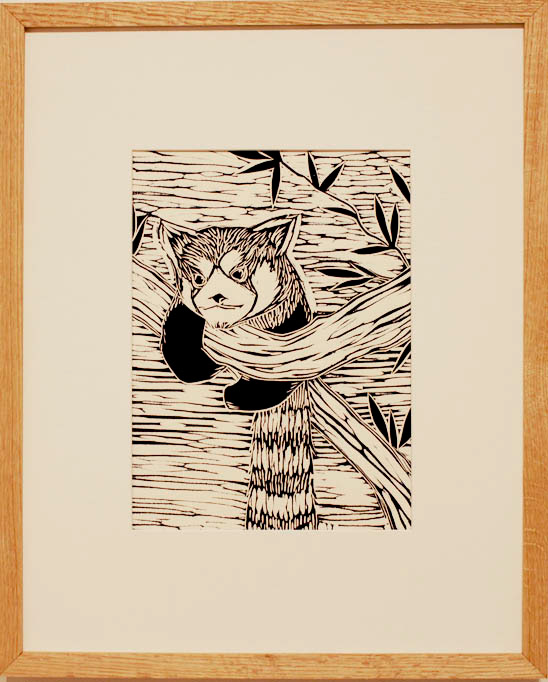 Red Panda

9 in. x 12in.
Relief Print
2020
Adrian Vinluan is an artist from Gulfport, Mississippi. Adrian will be graduating from the University of Mississippi with a BFA in Printmaking. Adrian is also a proud Technical Sergeant in the United States Air Force. Adrian's work is inspired by nature and animals. Adrian takes great stylistic influence from tattooing    in his printmaking. After graduating, Adrian will work as a Tactical Data Link analyst at Booz Allen     Hamilton and continue to serve in the Air Force. Adrian plans on pursuing an MFA in printmaking after        his next deployment in 2022. Adrian will continue to make art and practice printmaking while pursuing    other endeavors.